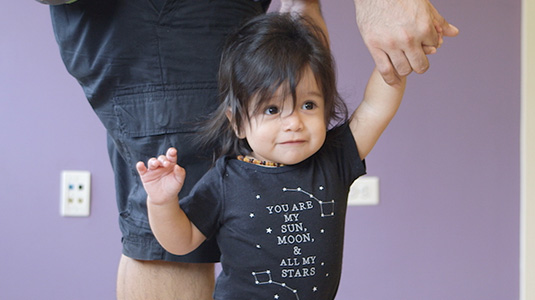 09 Jun

Illinois Children's Healthcare Foundation Announces COVID-19 SASS Children's Mental Health Initiative
Illinois Children's Healthcare Foundation Announces COVID-19 SASS Children's Mental Health Initiative
(Oak Brook, IL) – June 9, 2020 – Today, the Illinois Children's Healthcare Foundation (ILCHF) announced a new funding initiative to support the Screening Assessment and Support Services (SASS) children's mental health providers throughout the state of Illinois. The Foundation recognizes the stress that these providers are encountering while responding to changes in the service environment due to the coronavirus pandemic. Recent changes in service provisions and referral volume have caused significant financial stress on SASS programs. SASS is required to maintain staffing levels to be able to respond to mental health crises on a 24/7/365 basis. 
The Illinois' publicly funded children's mental health safety net is constructed to respond to a wide array of mental health concerns. There are approximately 200 community mental health centers (CMHCs) that provide mental health services for children across the state, 38 agencies are designated as SASS providers. "The Covid-19 pandemic has created a tremendous negative economic impact on the CMHCs, particularly on the SASS providers," shares Heather Higgins Alderman, the Foundation's President. "To address the growing need, we invite SASS providers to apply for general operating grants to alleviate some of the anticipated shortfalls. ILCHF will make up to $1,500,000 in funding available for this initiative," Alderman continues.
"We have been listening to our grantees and other stakeholders. The unmet need for children's mental health support was significant prior to the pandemic," adds Amy Starin, PhD, LCSW, the Foundation's Senior Program Officer for Mental Health. "Those needs are growing on a daily basis as a result of the pandemic, and are now enhanced with the impact on communities after the death of George Floyd. No one is really feeling 'ok' these days, and children are especially vulnerable," Starin continues. "SASS is the 'first responder' for children's mental health crises and we hope these funds will strengthen the ability of SASS providers to respond to the profound need."
"We believe that time is of the essence for these providers, and as such, our staff recommended that the Board of Directors authorize the release of an RFP targeted to SASS agencies to provide $1,500,000 in operating funds for their children's crisis programs," continues Alderman. "The availability of this funding comes on the heels of our recent commitment to spend up to $5 million in excess of our minimum required payout as a response to COVID-19 in 2020. There is tremendous need now and we are determined to fund opportunities to address these and other critical issues in our communities."
Complete responses to this Request for Proposals must be submitted on July 10, 2020. More information on the ILCHF COVID-19 SASS Children's Mental Health Initiative can be found here.
###
About Illinois Children's Healthcare Foundation
The Illinois Children's Healthcare Foundation (ILCHF) has a single vision: Every child in Illinois grows up healthy. Working through grantee partners across the state, the Foundation focuses its grant making on identifying and funding solutions to the barriers that prevent children from accessing the ongoing health care they need. For more information, go to www.ilchf.org.