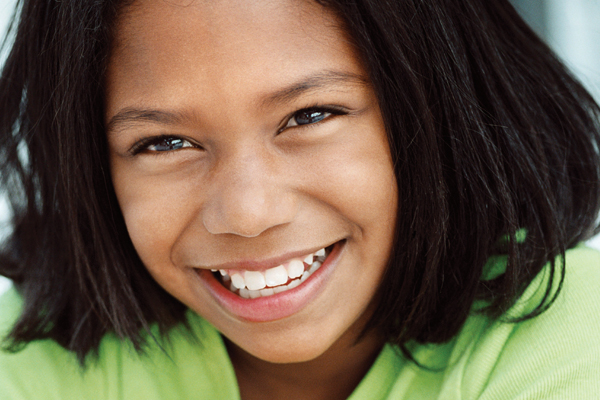 28 Oct

Illinois Children's Healthcare Foundation Announces New Statewide Mental Health Investments

For Immediate Release: October 28, 2020
Media Contact: DeRondal Bevly
Email: derondal@rubyrosestrategies.com 

Program Contact: Amy Starin
Email: AmyStarin@ilchf.org  

Illinois Children's Healthcare Foundation Announces
New Statewide Mental Health Investments
New Round of Grantmaking Provides $2.5 Million in Funding for 23 SASS Providers

(Oak Brook, IL) – October 28, 2020 – COVID-19 has increased mental health needs for children and families across the State. Simultaneously, the pandemic has damaged mental health providers, including significant damage to Screening, Assessment, and Support Services (SASS) providers, the 24/7 crisis response programs. Sheltering in place has caused a significant reduction in patient referrals to SASS programs throughout the state of Illinois, decreasing revenue and creating a severe strain on the ability of these agencies to maintain staff and provide critical care and assistance. To aid this mental health system, the Illinois Children's Healthcare Foundation (ILCHF) has awarded $2,500,000 in total funding to 23 SASS providers working to improve the mental health of Illinois children during the COVID-19 pandemic. 

SASS is a statewide public mental health crisis intervention program that screens and assesses children in psychiatric crisis and provides intensive community-based services in lieu of inpatient psychiatric hospitalization when possible. SASS programs are staffed 24/7 to provide efficient response to mental health crises. Referrals for SASS services typically occur when families, schools, pediatricians and other child supportive systems become aware of a child's distress. Due to the pandemic opportunities to see children in these settings have dramatically decreased.

"The crippling impacts of Covid-19 continue to damage service providers in our communities," provides Heather Higgins Alderman, ILCHF's President. "Prior to Governor Pritzker's shelter-in-place order, SASS providers had been providing critical healthcare services in-person and operating on slim margins. As the delivery of service shifted first to a virtual-only model, and now a blended model the potential billings have been cut in half, draining valuable resources that help the organizations with their delivery of care. We anticipate that when Covid-19 is resolved and services can revert to normal, the volume for these services should return to, and in some cases, exceed previous service demands," Alderman concluded.

"The SASS agency network represents a special and especially important type of provider of  children's mental health services in Illinois," adds Amy Starin, the Foundation's Senior Program Officer for Mental Health. "The agencies are uniquely positioned to provide the full array of mental health supports to children and families, ranging from prevention education to community mental health services to crisis response. Sustaining these providers is critical for  maintaining a mental health safety net," Starin continued. 

In early June, the Foundation's Board of Directors approved the release of a Request for Proposals (PFP) to award up to $1,500,000 in general operating funds to agencies providing SASS services. The Board's recent decision to increase funding for this initiative from $1.5 million to a total of $2.5 million, fulfills the Foundation's commitment to invest $5 million in excess of its required payout in 2020 in COVID-19 related funding. In total, twenty three agencies responded with requests for general operating funds.

"As Covid-19 continues to impact our communities, there is such a tremendous need for these general operating funds. While these program investments will not make the programs whole, the funding will provide financial support that these organizations largely plan to use to continue to support SASS staff positions, further enhancing the overall viability of the SASS mental health services in Illinois, "Alderman added.

Grants were awarded based on the size of the SASS programs and ranged from approximately $50,000 to $150,000. Funded organizations are from across the state and include: Center For Youth And Family Solutions (Peoria), Centerstone (Carbondale), Chestnut Health Systems Inc. (Bloomington), Children's Home Association Of Illinois (Peoria), DeKalb Behavioral Health Foundation DBA Northwestern Medicine Ben Gordon Center (DeKalb), DuPage County Health Department (Wheaton), Egyptian Health Department (Eldorado), Family Counseling Center, Inc. (Golconda), Family Service Association Of Greater Elgin Area (Elgin), Helen Wheeler Center for Community Mental Health (Kankakee), Heritage Behavioral Health Center, Inc. (Decatur), Lake County Health Department and Community Health Center (Waukegan), Rosecrance, Inc. (Rockford), Sinnissippi Centers, Inc. (Dixon) and Will County DBA as Will County Health Department (Joliet). 

Metro Chicago and Cook County based grantees include: Ada S. McKinley Community Services, Inc., Grand Prairie Services, Kenneth Young Center, Leyden Family Service And Mental Health Center, Lutheran Social Services of Illinois, Metropolitan Family Services, Pillars Community Health and Sinai Health System.

###

About Illinois Children's Healthcare Foundation

The Illinois Children's Healthcare Foundation (ILCHF) has a single vision: Every child in Illinois grows up healthy. Working through grantee partners across the state, the Foundation focuses its grant making on identifying and funding solutions to the barriers that prevent children from accessing the ongoing health care they need. ILCHF is the only statewide private foundation focused solely on improving the health of all children in the State of Illinois. ILCHF was created in December 2002 through an action of then Attorney General Jim Ryan and an Illinois insurance carrier. This action and a settlement of approximately $125 million established the Foundation's endowment. From 2002 into 2020, Illinois Children's Healthcare Foundation has awarded nearly $100 million in grants that has been invested in programs aimed at improving children's overall health in Illinois, with a focus on oral health and mental health. For more information, go to www.ilchf.org.